NEED VEHICLE MAINTENANCE?
In order to better serve you, we are now in a 7 bay facility at 2004 Oaks Road in New Bern.
A group of former Family Tire employees have come together and formed Convenient Auto Care.
Bill Frederick - 8 years with Family Tire
President
Michael Figueroa - 12 years with Family Tire
Master ASE Certified Technician
Jared Dolan - 11 years with Family Tire
ASE Certified Technician

Convenient Auto Care is a full service, mobile auto repair company.

We offer the following services:
Here is the best part . . . you never have to leave the comfort of your home!
Depending on the services being performed we will either do the work at your home or pick up your vehicle and service it at our local shop and deliver it back to you.
Convenient Auto Care utilizes new, state of the art equipment by Hunter Engineering.
Service Center

2004 Oaks Road
New Bern, NC 28562
FOLLOW US ON SOCIAL MEDIA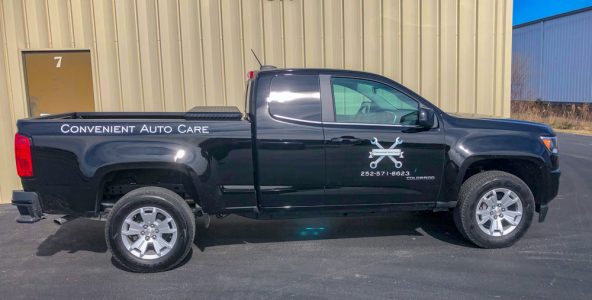 Convenient Auto Care is a fully mobile auto repair company!
For more information or to schedule service please call our office at 252-571-8623.