In order to better serve you, we are now in a 7 bay facility at 2004 Oaks Road in New Bern.
A group of former Family Tire employees have come together and formed Convenient Auto Care.
Bill Frederick - 8 years with Family Tire
President
Michael Figueroa - 12 years with Family Tire
Master ASE Certified Technician
Jared Dolan - 11 years with Family Tire
ASE Certified Technician

Convenient Auto Care is a full-service auto repair company.

We offer the following services:
Service Center

2004 Oaks Road
New Bern, NC 28562
FOLLOW US ON SOCIAL MEDIA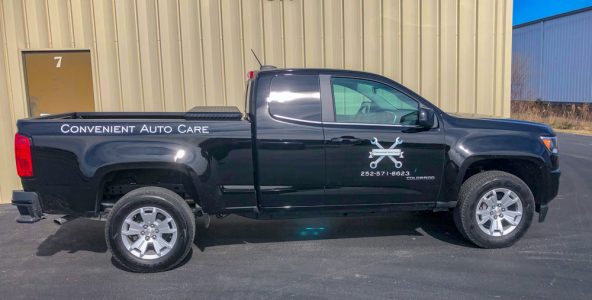 For more information or to schedule service please call our office at 252-571-8623.